adoption
This review will provide the CRCNPB with a basis for strategic investment into the technologies that have the potential to be developed into effective insect control systems compatible with grain handling logistics.
What is the biosecurity problem?
The evolution of biotypes of insect pests of stored grain resistant to phosphine within Australia and the possibility that other highly resistant biotypes may enter the country in imported grain threatens to jeopadise the sustainabliity of this key fumigant. Chemical and non-chemical alternatives to phosphine need to be developed to continue to ensure market access for Australian grain.
The main output of this project is to:
Reports on the practicability and potential for adoption by the grain industry of the range of chemical and non-chemical alternatives to phosphine.
Who will be the end-users of this research?
The CRCNPB and the grain industry. This review will provide industry, through the CRCNPB, with a basis for strategic investment into the technologies that will ensure future security and market access for Australian grain.
PROJECT LEADER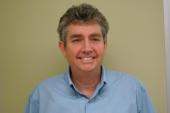 Dr Patrick Collins
Project Leader CRC50092: Alternatives to phosphine review
p.collins@crcplantbiosecurity.com.au
Phone:
07 3255 4467
Fax:
07 3846 6371
Read More
PROJECT DETAILS
Status
Active
Term
January 2008 - December 2008
Budget
$110,000
PROGRAM DETAILS

Outcome
Commercialisation and utilisation.
Goal
Realisation by stakeholders of the benefits of the CRCNPB, as the result of adoption of improved knowledge-based systems by government, universities and plant industry organisations, and commercialisation of new technologies through the private sector.
Indicators of success
Collaboration:
Engagement with end-users through advisory groups.
High reputation and recognition of the CRCNPB with scientific and government biosecurity community.
Capacity:
Awareness of capacity of the CRCNPB to deliver benefits to industry and as a preferred supplier of biosecurity research in Australia.
Uptake:
End-user utilisation of CRCNPB outputs captured by measurable and definable indicators including, but not limited to the number of:
PDAs deployed
remote microscope nodes established
hits on the Plant Biosecurity Toolbox
new diagnostic protocols submitted to SPHDS
on-farm insect management workshops conducted, and
schools teaching the Plant Pest Investigators unit.
Practice Change:
Identifiable change in practice as a consequence of CRCNPB outputs including, but not limited to:
new risk analysis tools utilised by the horticultural industry to prioritise biosecurity threats
new diagnostic protocols being utilised as diagnostic standards
new insect and pathogen eradication strategies utilised to reduce the financial and community impact of incursions
new stored grain fumigation techniques implemented by bulk handlers
new grain grower change management and knowledge transfer strategies deployed, and
new fruit fly surveillance techniques implemented by state agencies.
Delivery And Adoption Research Projects
STRATEGIC OBJECTIVE
To facilitate the delivery, commercialisation and utilisation of all program outputs to appropriate end-users in a manner that will ensure maximum adoption of new plant biosecurity technologies and skills.