You are here:
Home
> Post-harvest pests in the laboratory
Post-harvest pests in the laboratory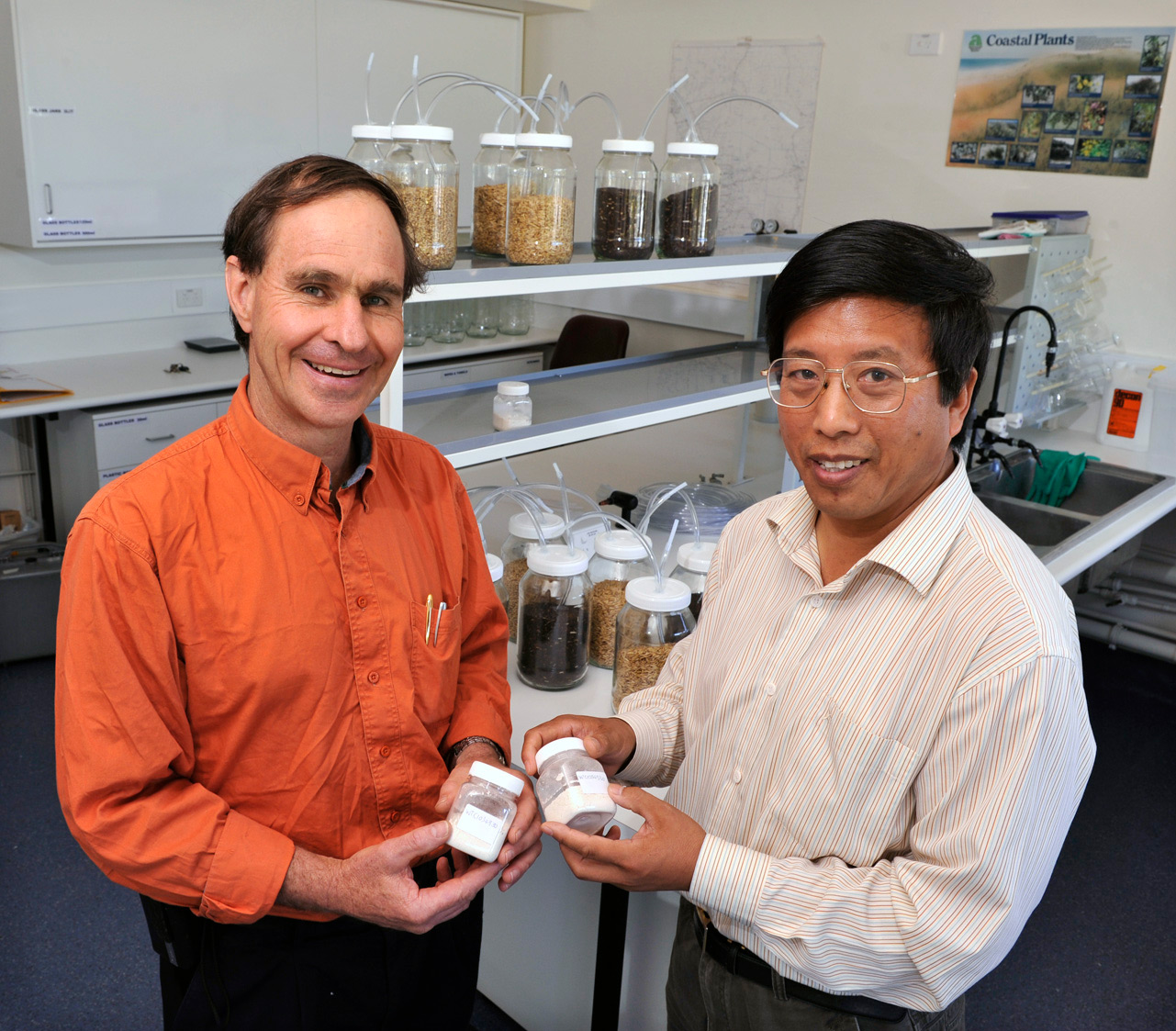 Complementing the June appointment of Dr Yong Lin Ren as Associate Professor of Stored Grain Research, a new laboratory focused on post-harvest biosecurity was officially opened at Murdoch University on 27 November 2009.
Established at the University's School of Biological Sciences and Biotechnology, the new laboratory is the nation's first research and development facility dedicated to improving the quality of stored grain.
The laboratory team and infrastructure are a joint investment of the Cooperative Research Centre for National Plant Biosecurity, Department of Agriculture and Food (WA) and Murdoch University.
The laboratory is strongly supported by CRC grain industry participants – ABB Grain Ltd, Co-operative Bulk Handling Limited, GrainCorp Operations Ltd and the Grains Research and Development Corporation – all who have a vested interest in maintaining trade and market access for Australia's grain exports.
Principal Scientist, Associate Professor YongLin Ren, said this exciting initiative was timely as post-harvest biosecurity and security of stored grain becomes increasingly important around the world due to the threat of global food shortages.
"The Post-Harvest Biosecurity Stored Grain Research Laboratory will develop new risk mitigation options that will contribute profitably to plant biosecurity, food and trade safety and help maintain the Australian grain industry position as a market leader in domestic and international trade with sound, cost-effective and safe storage technology," Dr Ren said.
Scientists at the laboratory will undertake biological studies of insect pests and microorganisms that affect stored products, develop pest management strategies and examine stored product management.
The initiative will also increase education and social awareness, providing online information about Australian grain storage, insect management and industry regulations and enhance students' learning and research in plant biosecurity and food security.
Earlier this year, Dr Yong Lin Ren was appointed as Principal Scientist at Western Australia's Department of Agriculture and Food to provide leadership and management for its stored grain research team.
To build national capacity in plant biosecurity scientific research, the CRC initiated a project which would allow Dr Ren spend the first three years of his appointment building future capacity as Associate Professor of Stored Grain at Murdoch University.
Photo caption: Murdoch University's Professor Giles Hardy and Dr YongLin Ren hold jars of weevils in the new laboratory.