You are here:
Home
> Science Exchange 2009
Science Exchange 2009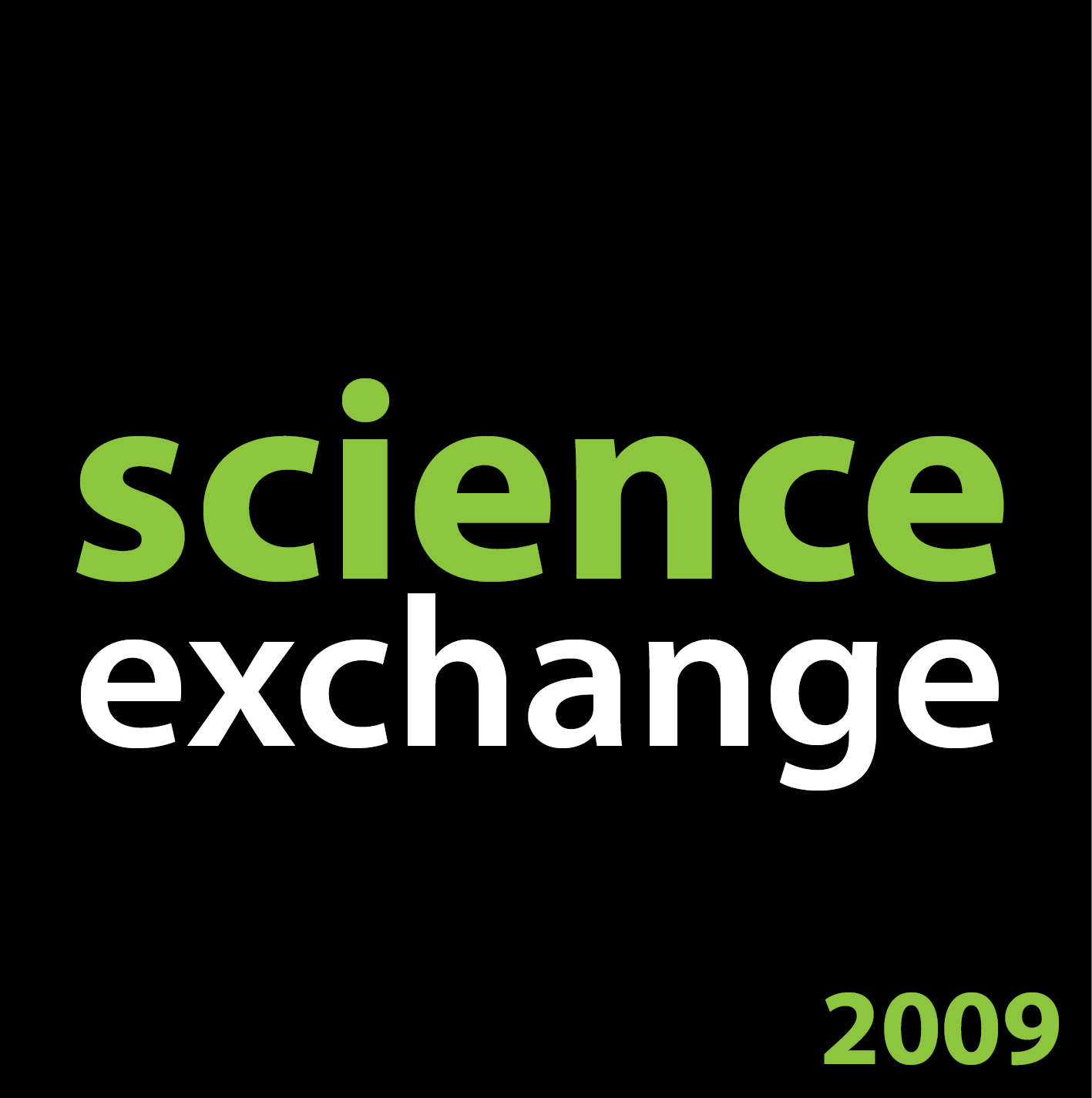 The CRCNPB had its time to flourish in late September when over 160 researchers, students, staff, Board, Participants Committee, industry and government representatives joined together on the Sunshine Coast to network and showcase our research portfolio. The event kicked off on a perfect Queensland spring evening with a barbeque on the beach. This was a great opportunity for everyone to get together and share a meal in an informal setting.
The first day of the official program began with a welcome from our Chairman, Professor John Lovett, followed by an address from Chief Executive Officer, Dr Simon McKirdy. Simon talked us through the past, present and future of the CRC before introducing the audience to our Diagnostics Research Program Leader, Deb Hailstones to chair the first session on Diagnostic Platforms. Accurate diagnosis of plant pest and diseases plays a fundamental role in biosecurity and with 10 presentations in this stream, it was rewarding to hear about the great research being done in this area and to listen to presentations from four of our PhD students.
After lunch, Board Director, Dr Jim Cullen welcomed Program Leader for Preparedness and Prevention Research, Dr Paul De Barro to chair the session on Biosecurity Risk. First to take the stage for this session was Dr David Cook, who ensured everyone was awake after lunch with his cartoon representation of the Jolly Apple Farmer, teaching the audience a lesson about building resilience in the industry. The session concluded with an interesting presentation from PhD student Mr Wayan Mudita who discussed field studies undertaken in 18 citrus-growing villages throughout the highlands of west Timor, Indonesia and the communication barriers that exist between community and government.
After the Biosecurity Risk session, project teams had the chance to meet and discuss their research projects. At the same time, the Participants Committee met with the Board to discuss our re-bid for another term. There was also an opportunity for those interested in learning more about statistics to join the Stats with Sama workshop. The workshop was conducted by Dr Sama Low Choy, a highly-skilled statistician based at QUT who was recently engaged by the CRC to provide expert statistical advice throughout our research portfolio. Those who attended the workshop were requested to complete homework which allowed Sama to provide real-life examples, demonstrating the importance of statistical analysis to support research findings. Encouraging attendees to complete homework also allowed them to actively participate in the workshop, as they learnt about statistics in relation to their own research questions.
As delegates emerged from their team meetings and Sama's workshop they were greeted with a rather unusual amber haze and a blanket of dust, caused by the severe dust storms which had arrived in Sydney days earlier. Everyone was grateful the dust storm did not occur the night before and spoil the tropical dinner on the beach. The dust and wind did however ruin plans for the Poster and Exhibition session which was being held outside on the deck. Despite the crazy weather, the show went on and the session was moved inside. The Poster and Exhibition session generated much excitement and discussion, as it gave participants an opportunity to display their research and interact more closely with people who were interested in the greater detail of their projects. Viewers were also able to vote for their favourite poster in the People's Choice Award competition, while the Board Directors also critiqued posters to nominate the Best Student Poster and Best Scientific Poster.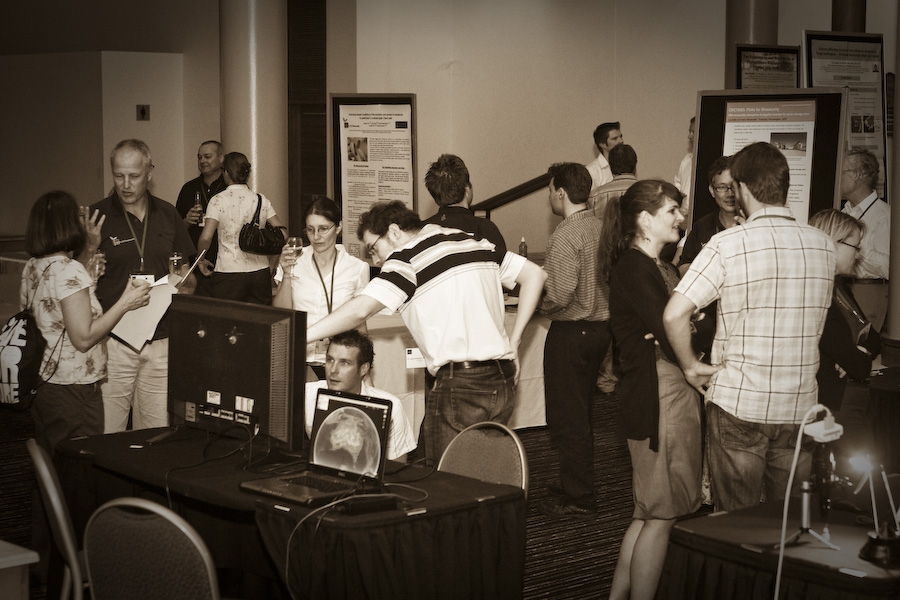 Frenzy of information sharing at the Poster Exhibition
The People's Choice Award and Board Awards were presented with the Science Committee awards at the formal Science Exchange dinner hosted by Chairman, Professor John Lovett. The night was a chance for people from all different areas of the CRC to network, which was made easier by 'wedding style' allocated seating plan. You can read more about the awards dinner here .
Thursday morning, the audience was greeted by Board director, Mr Barry Windle who introduced, Program Leader for Impact Management Research, Ms Jane Moran to open the Tools for Response Strategies session. This was a very informative session with presentations discussing the importance of developing community management models from Ms Ruth Wallace, to a presentation on eradication strategies in the viticulture industry from Dr Mark Sosnowski.
After morning tea Chris Richardson, Board Director introduced Dr James Ridsdill-Smith to chair the session for Managing Area Freedom. During this session Mr Rob Emery shared the enhancements in Personal Digitalised Assistants to record surveillance data in the field. Mr Les Zeller showed how engineering can complement biosecurity through technological developments such as robotics which can sort and identify insect pests and spore trapping using unmanned aerial vehicle technologies.
The conference concluded with a very useful session on Post-Harvest Grains Resistance Management Session, introduced by Board Director, Mr John Sandow and chaired by Dr Pat Collins, Program Leader for our Post-Harvest Integrity Research Program. With grain pests becoming increasingly resistant to phosphine and posing a big biosecurity threat in the stored grain industry, delegates were able to listen to some of the current research projects addressing this issue. It was particularly interesting to learn the results from Dr Greg Daglish's project which has been trapping stored grain beetles to quantify their pattern of distribution across various landscapes.
Following the conclusion of the last session Dr Simon McKirdy showed his appreciation to the audience by thanking them for their enthusiasm and participation in the Science Exchange and making it an extremely successful and valuable event. The conference was then closed by Professor John Lovett who announced Dr Gary Kong as the Board's choice for the Best Oral Presentation Award.
The conference was a fantastic event for everyone involved in our research activities. With a total of 34 presentations and 31 scientific posters showcased, a great deal of discussion and collaboration was initiated between all attendees.
All abstracts from the Science Exchange will soon be available on the website under 'Research Publications'.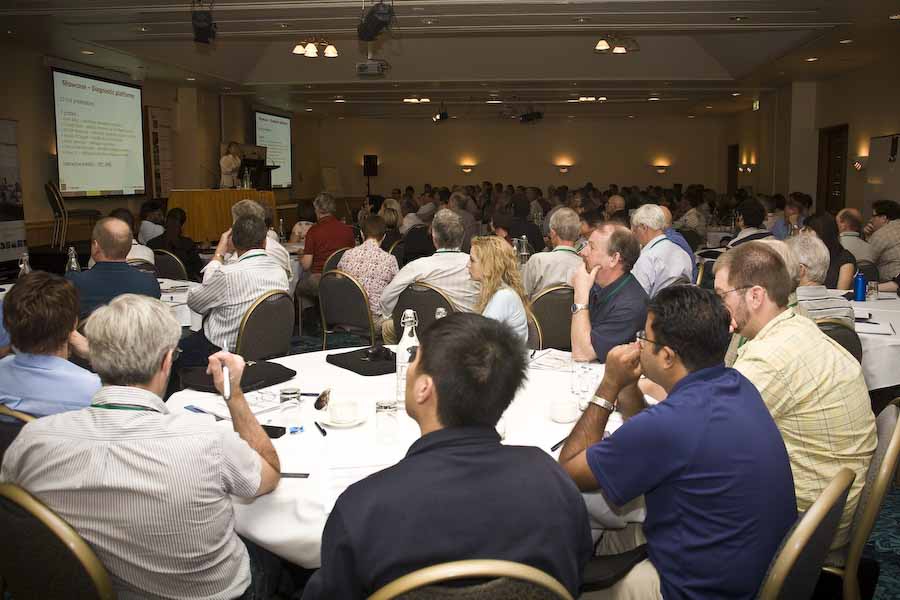 Diagnostics Research Program Leader, Dr Deb Hailstones chairing the Diagnostic Platforms session
Photographs by Di Harris Photographic for full Science Exchange album CLICK HERE