You are here:
Home
>
Diagnostics
> CRC20081: Biosensor-based Detection of Grain Pests
CRC20081: Biosensor-based Detection of Grain Pests
There is a need to develop technologies that can be used to rapidly detect and quantify pest infestations in bulk grain to assist in the management of these biosecurity threats. This project identified and characterised pheromone receptors in the genome of Tribolium castaneum, common insect pest of stored grain.
Research outcomes:
The experimentally derived information regarding the proteins involved in the perception of the T. castaneum produced volatile DMD, will aid in the development of a biosensor platform for the detection of this stored grain insect. The key information uncovered during the course of this project included:
Adult and larvae T. castaneum respond to infested flour more than clean flour.
Both adults and larva respond behaviourally to DMD with female adults displaying the highest sensitivity to the compound.
The antennae of T. castaneum responded to four beetle odours, including the aggregation pheromones for Rhyzopertha dominica and itself, but only its own pheromone caused a significant behavioural response.
Male beetles express at least three receptors at higher levels than females, and females express at least one receptor more highly than males. These are candidate pheromone receptors.
Insect Sf9 cells are not suitable for the expression and characterisation of T. castaneum olfactory receptors using calcium influx assays.
The OBPs we expressed and purified are capable of solubilising (which indicates direct binding to) DMD, and therefore also make good candidates for use in a biosensor platform.
Research implications:
The implication of finding putative pheromone receptors of the stored grain pest, T. castaneum, means we have candidates for the biorecognition component of a biosensor device.
The development of a grain pest biosensor would allow greater control and efficiency for grain pest management applications. This would facilitate the maintenance of access to export markets and minimise the level of phosphine-resistance in stored grain pests, which is a key threat to market access.
Capabilities developed through the course of this project can potentially be applied to other stored grain pests, and indeed, to other applications requiring monitoring of volatiles.
Acknowledgements:
Sylwek Chyb
Trécé Inc. (Oklahoma, USA)
Professor Cobb, University of Manchester
Dr Tamara Cooper (SARDI Entomology) for her technical expertise and help in the expression and purification of the OBPs
CSIRO staff and students - Cécile Faucher; Lijun Cai; Stephen Trowell; Amalia Berna; Michelle Michie; Thomas Wallenius; James Darby; Wolf Wanjura
PROJECT LEADER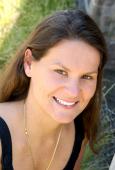 Dr Alisha Anderson
Project Leader CRC20081: Biosensor-based Detection of Grain Pests
Alisha.Anderson@csiro.au
Phone:
+61 2 6246 4181
Read More
PROJECT DETAILS
Status
Complete
Supervisor
Deb Hailstones
Term
May 2009 – May 2012
Budget
$1,020,322 (cash and in-kind)
PROGRAM DETAILS
LOCATION
INDUSTRY RELATED