You are here:
Home
>
Diagnostics
> CRC20093: Increasing diagnostic capacity in Thailand
CRC20093: Increasing diagnostic capacity in Thailand
Under the WTO there is increasing pressure on countries to comply with agreed sanitary and phytosanitary standards (SPS) to satisfy trading partners and to access markets. Such SPS conditions apply equally to developed and developing countries, however the latter often lack the expertise, infrastructure and organisational processes required to meet such standards. Together, these elements form the Plant Health System of a country and serve both its trading activities and crop protection needs.
Plant pest diagnostics is at the heart of any Plant Health System and countries that do not have the ability to identify its pests cannot satisfy the requisite SPS conditions for trade. Nor can they protect against the incursions of pests or manage the pests that damage crops. The lack of a Plant Health System is then a huge impediment to economic growth for developing countries.
Research outcomes:
We designed training activities and implemented a workshop program to improve the capability and capacity of plant pest diagnostics in Thailand. The program focussed on current technologies to provide Thailand with fundamental systems and processes that will provide greater efficiencies in diagnostics and which can be expanded across the Thai Plant Health system. The program focussed on providing molecular identification, traditional taxonomy, digital knowledge systems and remote microscopy which led to the following outcomes.
A Molecular diagnostic laboratory was established in Thailand and staff were embedded in Australian laboratories to learn up-to-date molecular techniques and work practices. The high level of skill attained by Thai scientists was demonstrated in their ability to routinely perform molecular techniques in their own lab, to train their own staff in molecular techniques and to develop diagnostic protocols and optimise existing tests for their own purposes. The focus of this training was on trade sensitive pest groups, such as citrus canker, Huanglongbing, viruses, nematodes, fruitfly and seed-borne bacterial pathogens, to give a good grounding in molecular identification.
The discovery of new fungal pathogens and the documentation of known pests during the course of this project indicates that staff were able to apply taxonomic principles as well as molecular techniques to verify pest identification. Digital technologies such as advanced image capture techniques and web-based information systems were introduced to Thai scientists so that they could document their diagnostic information and share it over the internet to provide a valuable source of diagnostic information. The Thailand Biosecurity website was established for this purpose.
Image capture hardware and software were provided together with intensive training and user guides so that high quality images of pests could be obtained for the website. A special laboratory was established by Plant Quarantine for this equipment and for training staff in image capture techniques and use of the website.
Microscope hardware for remote diagnostics was installed in Bangkok, Chiang Saen, a quarantine port on the northern border with Laos and Myanmar, and at Laem Chiang, the major sea port. A dedicated lab was established in Bangkok for the equipment and remote microscope (RM) operations, as well as for training staff. Post Quarantine (PQ) has plans to establish nine more RM at key border ports to manage the identification of pest interceptions. These systems will be installed according to our specifications.
An additional use of the RM equipment is that it can be used to remotely train staff in pest identification. RM interactions with experts in Australia were conducted during the course of the project for this purpose.
Research implications:
The current project has provided both skills and lab infrastructure that improve the ability of Thai Post Quarantine PQ to identify and respond to pest threats more efficiently. There is strong support for these new developments from the Thai PQ managers (because of trade implications) and a good prospect that they will continue to develop their expertise and lab infrastructure into the future.
Acknowledgements:
This project was co-ordinated by the Cooperative Research Centre for National Plant Biosecurity in collaboration with its partners, including the CSIRO, Department of Primary Industries and Fisheries Queensland, the Department of Primary Industries Victoria and the NSW Department of Primary Industries.
Thanks also to Dr Ken Walker of the Museum of Victoria who supported training for Thai scientists as well as the development of the Thailand Biosecurity website.
PROJECT LEADER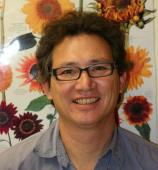 Dr Gary Kong
Project Leader CRC20093: Increasing diagnostic capacity in Thailand
Gary.Kong@deedi.qld.gov.au
Read More
PROJECT DETAILS
Status
Complete
Term
January 2008 - November 2010
Budget
$579,436 (cash and in-kind)
PROGRAM DETAILS
LOCATION
CORE CRC PARTICIPANTS