CRC20004: Karnal Bunt Detection
This project developed an accurate, reliable and internationally recognised DNA-based protocol to detect Karnal bunt. The methodology was validated by laboratories in Australia and overseas and the resulting Diagnostic Protocol was endorsed by the Subcommittee on Plant Health Diagnostic Standards and the Plant Health Committee. This practical biosecurity tool will support the Plant Health Australia National Karnal Bunt Contingency Plan.
Research outcomes
The development of a one tube, fluorescent polymerase chain reaction (PCR) assay for the simultaneous detection and unequivocal identification of T. indica and closely related Tilletia spp. when only a few spores have been observed. The key features of the assay are:

elimination of spore germination step
direct molecular analysis of a single spore, and
simultaneous detection of T. indica and related grass bunts resulting in reduced labour and reagent costs.
The development of an enhanced protocol for the quarantine detection of T. indica and other grass bunts in wheat grains. The combination of a microscopy step and direct molecular analysis of single spores in the confirmation stage will give a near zero risk of a false positive in the diagnostic process.
An economic comparison of current and enhanced protocol for quarantine detection and surveillance of T. indica, the cause of Karnal bunt in wheat.
Research implications
The enhanced protocol should be integrated as a beta version in a diagnostic section of a centralised national or state facility for animal and plant biosecurity. This will enable the refinement of the protocol for high throughput diagnosis and the development of a capacity for an emergency response to Karnal bunt.
The enhanced protocol bypasses the germination step in identification and so the number of days elapsing before definitive confirmation is considerably lower than in the current protocol. This is critical in an incursion when huge quantities of wheat grain are being held at ports for export pending an outcome of diagnosis. Use of the enhanced protocol will result in massive savings to the industry.
The savings in cost and time in the enhanced protocol relative to the current protocol make it an economically sustainable tool to be used in a grass bunts surveillance program to ensure continuous freedom of the disease and increase market access.
Acknowledgements
Grains Research and Development Corporation
NSW Department of Primary Industries
Cooperative Research Centre for National Plant Biosecurity
Department of Agriculture and Food Western Australia
PROJECT LEADER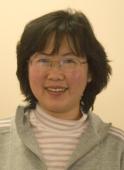 Dr Mui-Keng Tan
Project Leader CRC20004: Karnal Bunt Detection
mui-keng.tan@industry.nsw.gov.au
Phone:
02 4640 6445
Fax:
02 4640 6300
Read More
PROJECT DETAILS
Status
Complete
Term
March 2006 – June 2009
Budget
$535,175 (cash and in-kind support)
PROGRAM DETAILS
LOCATION