You are here:
Home
>
Diagnostics
> CRC20115: Resolving the Bactrocera dorsalis Complex
CRC20115: Resolving the Bactrocera dorsalis Complex
Flies belonging to the Oriental Fruit Fly species complex, Bactrocera dorsalis, include a number of serious horticultural pest species which are difficult to identify (i.e. B. dorsalis s.s., B. papayae, B. carambolae & B. philippinensis). This project will undertake a comprehensive biological, morphological and molecular study of the complex, to confirm species boundaries and develop new diagnostic methods for their detection.
What is the biosecurity problem?
Tropical fruit flies of the genus Bactrocera are among the most threatening invaders of Australian horticulture, and pest fruit flies of the B. dorsalis species complex dominate Northern Australia Quarantine Strategy, The Australian Quarantine and Inspection Service and industry target lists. Three species within the complex (B. dorsalis s.s., B. papayae and B. philippinensis) are category two pests in the Deed. Unfortunately, despite their importance, these species cannot be adequately resolved from each other, nor from endemic, non-regulated fruit fly species.
The main outputs of this project are to:
resolve species limits by seeking a consensus result from different tests (morphological, molecular, mating, and host use studies)



ensure congruency between molecular and morphologically defined taxa within the complex, and



develop robust molecular diagnostics for the species.
Who will be the end-users of this research?

End-users in Australia will include diagnostic laboratories associated with quarantine and plant health authorities. In addition, once international protocols are established, the test will be available for use by other countries. Benefits will flow on to the Australian and New Zealand horticultural industries.
PROJECT LEADER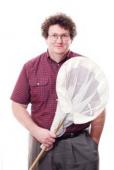 Dr Anthony Clarke
Project Leader CRC20115: Resolving the Bactrocera dorsalis Complex
a.clarke@qut.edu.au
Phone:
07 3138 5023
Read More
PROJECT DETAILS
Status
Active
Term
April 2009 – April 2012
Budget
$765,000
PROGRAM DETAILS
LOCATION
CORE CRC PARTICIPANTS
SUPPORTING CRC PARTICIPANTS
CONTRIBUTORS