awareness
New and emerging industries have a unique opportunity to establish good biosecurity at an integral stage of the development of an industry. This would allow best practices to be established amongst growers early in the life of the industry and benefit the industry as it expands. Yet such industries also have the unique challenge that at this stage of evolution, their limited resources may reduce their ability to undertake biosecurity communication activities.
Research outcomes
The outcomes of this research include the development of a national plant health communications strategy framework and toolkit aimed at enhancing biosecurity awareness and behaviours across Australia's plant industries.
The communications strategy framework highlights the effective strategies and elements used in previous biosecurity communications campaigns. It then recommends activities that could be adapted for use in future biosecurity communications and campaigns in the plant industry. Some of these recommendations include improved coordination and evaluation of communication activities, efforts to engage 'gap' audiences and research to better understand the barriers, drivers and incentives affecting the uptake of biosecurity practices.
The Plant Industry Biosecurity Communications Toolkit has been developed from this report to assist industry organisations plan future communications activities.
Research implications
It is readily apparent that right across the plant sector, and at all levels (from Federal and State Governments to national, state and local industry levels) there is a wide range of communication activities earnestly attempting to address the key issues of firstly raising biosecurity awareness (either reactively or proactively), and secondly, promoting behavioural change by farmers and communities.
However, it is also readily apparent that these activities are not broadly coordinated at the industry and state agency level. This creates an environment where possible duplication, inconsistency and lack of planning can occur in communications/campaign construction, stakeholder engagement and messaging. Also, maximal usage of available resources and materials and learning from previous campaigns is not necessarily undertaken within, among or between industries and agencies.
It is suggested that this scenario can be addressed by a national body actively working with various industries and agencies, and providing agreed tools and resources (the communications framework and toolkit) to streamline and underpin common approaches. Such a body can also play a lead role to address issues to do with gap audiences, leveraging of government resources, and providing consistent high level communications products and biosecurity intelligence.

Acknowledgements
Marie Bracks-Burns (Department of Agriculture and Food, Western Australia), Amity Sturwohld (Queensland Primary Fisheries and Fisheries) and Dr Ryan Wilson (Plant Health Australia)
PROJECT LEADER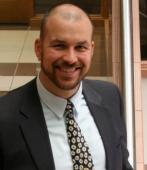 Mr Jim McGrath
Project Leader CRC70036: National Communication Strategy Framework
jmcgrath@phau.com.au
Phone:
02 6260 4322
Read More
PROGRAM DETAILS
LOCATION
This project aimed to provide greater regional community engagement in plant biosecurity.
What is the biosecurity problem?
The success of industry biosecurity is dependent on the engagement of not only industry representatives but also the entire community. Regional areas of Australia are particularly vulnerable if sectors of the community do not appreciate and engage in plant biosecurity.
The main outputs of this project were to:
identify existing biosecurity education and networks in the region
analyse stakeholder groups and devise an incursion alert and intervention model
identify a process for moving the models into the communities involved
run the models possibly as case studies with their own formative participatory evaluation processes, and
evaluate the whole project using formative data and provide a summative product that identifies failures, risks and bottlenecks, and documents change.
Who are the end-users of this research?
This project produced a new PhD graduate with skills in community engagement and education in relation to biosecurity issues. The graduate will be immediately employable within the Australian plant biosecurity industry to assist in community awareness and communication. The end-users of this project are the OrdGuard Regional Biosecurity plan and other industry Biosecurity plans.
STUDENT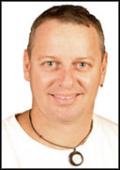 Mr Paul Royce
Student CRC60011: OrdGuard Community Engagement - PhD
p.royce@crcplantbiosecurity.com.au
Phone:
08 8946 6863
Fax:
08 8946 6150
Read More
PROJECT DETAILS
Status
Complete
Supervisor
Associate Professor Karen Gibb and Professor Ian Falk (CDU) and Mr Lachlan Dobson (OrdGuard)
Supervising Institution
Charles Darwin University
Term
February 2006 - January 2009
LOCATION

Outcome
Commercialisation and utilisation.
Goal
Realisation by stakeholders of the benefits of the CRCNPB, as the result of adoption of improved knowledge-based systems by government, universities and plant industry organisations, and commercialisation of new technologies through the private sector.
Indicators of success
Collaboration:
Engagement with end-users through advisory groups.
High reputation and recognition of the CRCNPB with scientific and government biosecurity community.
Capacity:
Awareness of capacity of the CRCNPB to deliver benefits to industry and as a preferred supplier of biosecurity research in Australia.
Uptake:
End-user utilisation of CRCNPB outputs captured by measurable and definable indicators including, but not limited to the number of:
PDAs deployed
remote microscope nodes established
hits on the Plant Biosecurity Toolbox
new diagnostic protocols submitted to SPHDS
on-farm insect management workshops conducted, and
schools teaching the Plant Pest Investigators unit.
Practice Change:
Identifiable change in practice as a consequence of CRCNPB outputs including, but not limited to:
new risk analysis tools utilised by the horticultural industry to prioritise biosecurity threats
new diagnostic protocols being utilised as diagnostic standards
new insect and pathogen eradication strategies utilised to reduce the financial and community impact of incursions
new stored grain fumigation techniques implemented by bulk handlers
new grain grower change management and knowledge transfer strategies deployed, and
new fruit fly surveillance techniques implemented by state agencies.
Delivery And Adoption Research Projects
STRATEGIC OBJECTIVE
To facilitate the delivery, commercialisation and utilisation of all program outputs to appropriate end-users in a manner that will ensure maximum adoption of new plant biosecurity technologies and skills.