CRC20025: Remote Microscopes
Through a web-based remote microscope system, this project will improve the responsiveness to potential incursions by reducing delays in diagnosis, particularly in remote areas. This technology will provide national and international real-time microscope links between experts and non-experts. Diagnostic centres will be linked via web-based communication, for example, through an access portal located on the Diagnostic Database website see CRC27012.
What is the biosecurity problem?
Currently, biological specimens requiring identification are mailed to taxonomic experts for determination. This may take several days and delay diagnosis and any response to deal with potential incursions.
The main output of this project is to:
evaluate the effectiveness and practicalities of using web-based microscopes in the field, linked to plant laboratories supported by user-friendly software, to dramatically reduce the time required for expert taxonomic identification of emergency plant pests.
Who will be the end-users of this research?
The system will be used by biosecurity researchers (expert-to-expert) and operational staff (expert-to-non-expert) who will have the opportunity to access the remote microscope network via central hubs.
PROJECT LEADER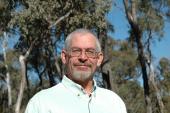 Dr John La Salle
Project Leader CRC20025: Remote Microscopes
john.lasalle@csiro.au
Phone:
02 6246 4262
Fax:
02 6242 4264
Read More
PROJECT DETAILS
Status
Complete
Term
December 2006 – December 2007
Budget
$161,000 (cash and in-kind support)
PROGRAM DETAILS
LOCATION