La Salle
Dr John La Salle is project leader for the CRCNPB's remote microscopes project.
Dr La Salle's main area of research has been on the systematics of the Hymenoptera family Eulophidae (Chalcidoidea) and he has 20 years research experience in the systematics and biology of parasitic Hymenoptera.
This is a large family, with just over 4, 000 described species. Dr La Salle co-authored a paper (Gauthier et al., 2000) which presented a new classification for this family that differed considerably from previous thinking.
He is interested in many aspects of parasitic Hymenoptera, including:
the systematics, biology and evolution of parasitic Hymenoptera
their significance in both natural and agricultural ecosystems.
As Head of the Australian National Insect Collection (ANIC), Dr La Salle wants to unlock the information stored in the Collection by making it freely available to a wide user community for a variety of purposes.
The ambitious goal includes creating an online resource that will dynamically deliver insect information.
It is hoped that this will assist in supporting a wide variety of research activities and informed policy decisions.
Find out more about the Australian National Insect Collection.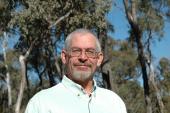 john.lasalle@csiro.au
Phone
: 02 6246 4262
Fax
: 02 6242 4264
LOCATION