Reynolds
Olivia Reynolds Research Entomologist (BSc., PhD) completed her PhD with the cotton industry on the influence of host plants on the mating behaviour of Helicoverpa armigera. After completing her PhD, Olivia spent nearly two years travelling widely in Europe and gaining work experience. Olivia commenced a postdoctoral fellowship in 2004 with the South African Sugarcane Research Institute and the University of Witwatersrand (Wits). Olivia's postdoctoral work with the sugarcane industry of South Africa has led to significant change in grower practice as a result of applied ecological research. Industry is now recommended to apply silicon (Si) to enhance sugarcane resistance to attack by the stem borer, Eldana saccharina Walker.
Olivia Reynolds is currently a Research Scientist with Industry and Investment NSW. Olivia is responsible for post-production issues pertaining to fruit fly, with particular emphasis on the Queensland fruit fly, Bactrocera tryoni and is also involved in projects looking at the role of silicon in induced plant defences. Olivia has led a number of projects in NSW, including one which aims to optimise sterile fruit fly releases for improved market access and another national project which aims to optimize a strategic trapping system to provide area-wide freedom from fruit flies (Fruit Fly Area Freedom: CRC30039). Another involves the role of silicon in tri-trophic interactions (plant-pest-natural enemies). Olivia also collaborates on another two projects, one which is looking at developing female lures for fruit flies (Female Lures: Fruit Fly Trapping: CRC30022), and one of which will lead to specific management recommendations on optimal environmental conditions, release rates and release locations for sterile fruit flies. Olivia also supervises a number of postgraduate students including Fruit-Fly Parasitoid - PhD: CRC60106.
Click here to see further information regarding Olivia and a list of her publications.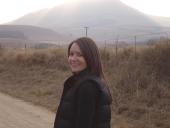 olivia.reynolds@industry.nsw.gov.au
Phone
: 0246406426
Fax
: 02 6938 1809
LOCATION