CRC60120: Glassywing Sharpshooter - PhD
This project developed an understanding of how the pathosystems may operate in Australia and determined what action to take, should either or both of the pest organisms arrive in the country. The knowledge gained will be used to make scientific and advisory recommendations in order to increase Australia's ability to deal promptly and appropriately with an incursion of either organism.
What is the biosecurity problem?
The bacterium Xylella fastidiosa is likely to be an emergency plant pathogen incursion in Australia in the future. The pathogen is part of an economically devastating pathosystem involving the vector insect Homalodisca vitripennis, the glassy-winged sharpshooter. The bacterium is associated with many diseases including Pierce's disease in grapevines. The pathogen is widespread in America and is spreading to other areas of the globe. The geographic distribution of the pathogen in the Pacific Islands is currently unknown although the insect vector has spread to Easter Island, French Polynesia, Hawaii and the Cook Islands and is clearly capable of relocating long distances across the Pacific.
The project investigated how X. fastidiosa and H.vitripennis will behave under Australian conditions. In particular, the potential interactions between native Australian flora and fauna and the two pest species was be explored. It is critical to develop a greater understanding of the system as it would operate in Australia in order to minimise the economic impact of either species arriving. The pathosystem is a threat to a wide range of horticultural crops, and could have severe detrimental impacts for Australia's primary production.
The main outputs of this project were to:
establish the potential Australian native host plant range of H. vitripennis
establish the potential Australian native host plant range of X. fastidiosa

identify the native insect species currently established in Australia that have the ability to vector the pathogen
quantify the extent of symptomless X. fastidiosa infections currently in Australia, if any, and
prepare scientific and advisory recommendations that will enhance Australia's capacity to deal promptly and appropriately with an incursion.
Who are the end-users of your research?
AQIS, the government and the nursery and horticultural industries benefit from the advisory outputs.
STUDENT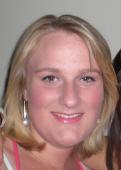 Anna Rathe
Student CRC60120: Glassywing Sharpshooter - PhD
Anna_a_36@hotmail.com
Read More
PROJECT DETAILS
Status
Complete
Supervisor
Dr Leigh Pilkington (NSW DPI) and Professor Geoff Gurr (CSU)
Supervising Institution
Charles Sturt University
Term
February 2009 – February 2012
LOCATION