Preparedness and Prevention

Outcome
Prevention: Reduced incidence of harmful plant pest and disease incursions.
Goal
Decreased incidence and impact of harmful plant pest and disease incursions through contributing to the development of systems, based on risk-weighted, science-based decision making.
Indicators of Success
Economics:
New tools to improve the speed of incursion delimitation and scientific defensibility of area freedom.
Policy:
Improved transparency in policy decisions in the area of import risk assessments.
Science:
New approaches to analysing risk accepted by peers through scientific publication and invitations to present at key meetings, conferences and workshops.
Capacity/Collaboration:
New decision tools (e.g. Deliberative Multi-criteria Assessment, Quantitative Impact Assessment) available to end-users through training.
Impact/Adoption:
New tools (simulation frameworks) used by end-users to either replace or improve existing processes.
Preparedness And Prevention Research Projects
Title
Leader
CRC10001: Early Warning Threat Identification
Dr David Cook

There are hundreds, perhaps thousands, of invasive species that have the potential to arrive and establish in any particular region or country. Identifying which species are more likely than more

CRC10010: Enhanced Risk Analysis Tools
Dr David Cook

Currently biosecurity prediction is highly uncertain. Plant industries need more confidence in planning for biosecurity investments. The current system depends on expert opinion on a number of more

CRC10068: Comparison of Quarantine Risk Analysis Systems
Prof Kerrie Mengersen

The comparison of quarantine risk analysis systems project will initially gather and collate information from Australia, Canada, New Zealand, Japan, USA, UK, Chile and Thailand. This helps develop more

CRC10071: Climate Change
Dr Jo Luck

The project aims to determine the potential risks associated with climate change for key wheat pathogens; wheat using stripe rust, crown rot and Barley yellow dwarf virus and its aphid more

CRC10073: Surveillance Simulation Platform
Professor Mark Reynolds

The Surveillance Simulation project produced a simulation environment which will be used to estimate rates of spread of a disease and its time-changing extent over the landscape. It will provide more

CRC10124: Forecasting Spread for Rapid Response
Dr Michael Renton

Rapid response is crucial to minimising the cost of an incursion of an invading pest/disease organism. An essential part of a rapid response is an effective surveillance strategy, and central to more

CRC10161: Six degrees of preparation
Dr Dean Paini

Risk is divided into two categories: likelihood of an event occurring and the consequence once the event has occurred. In biosecurity, the likelihood of an event (i.e. a species invading more

CRC10162: Communicating Uncertainties in Biosecurity Adaption (CUBA)
Dr David Cook

This project has assisted participating industries prioritise management strategies in response to invasive species incursions. It is expressly designed to be as adaptable to the circumstances of more

CRC10164: Phylogeny, pathogenicity and epidemiology of potato spindle tuber viroid (PSTVd) and related pospiviroids in Australia

Potato growing areas of Australia are currently considered free of Potato Spindle Tuber Viroid (PSTVd) and this pathogen is classified as an emergency plant pest (Category 3) under the Emergency more

CRC10184: Using likelihood of arrival and establishment to assess the world threat of invasive species
Dr Dean Paini

There are hundreds, perhaps thousands, of invasive species that have the potential to arrive and establish in any particular region or country. Identifying which species are more likely than more

CRC10196: Climate Change and Pest Risk Analysis

This project was developed to create a template to guide pest risk assessors through the steps to identify necessary adjustments to Pest Risk Analysis (PRA) to take account of climate more
PROGRAM LEADER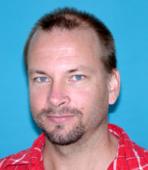 Dr Rieks van Klinken
Program Leader Preparedness and Prevention
Email:
Rieks.Vanklinken@csiro.au
Phone:
07 3833 5737
Read More
STRATEGIC OBJECTIVE
To undertake research that will provide rapid identification of plant biosecurity threats in order to decrease the cost of eradication and impacts through rapid response.