Impact Management

Outcome
Response: Reduced losses from incursions by harmful pests and diseases.
Goal
Reduced economic and social impact from incursions of harmful pests and diseases through new control, risk mitigation and recovery strategies.
Indicators of success
Economic:

Decreased economic and social cost for future pest and disease eradications and scientific defensibility of market access conditions.
Science:

New tools to optimise incursion responses accepted by peers through scientific publication and invitations to present at key meetings, conferences and workshops.
Policy:
New tools to manage plant biosecurity threats are integrated into response strategies through consultation with end-users.
Impact/Adoption:
New procedures for the eradication of plant biosecurity threats are used by end-users.
Impact Management Research Projects
Title
Leader
CRC40005: Rice Blast
Dr Ric Cother

Rice blast, caused by Magnaporthe grisea, is generally considered the most important disease of rice worldwide because of its extensive distribution and destructiveness under favourable more

CRC40006: Russian Wheat Aphid
Dr Owain Edwards

This project will improve the level of preparedness for, and the sustainable resistance to, the Russian wheat aphid. it will also assist Australia's grain industry to remain free of Russian wheat more

CRC40016: Pathogen Eradication Strategies
Dr Mark Sosnowski

This project will provide alternative eradication strategies for emergency plant pest incursions on perennial crops. It will also reduce economic costs and social impact from emergency plant pest more

CRC40024: Insect Eradication (phase one)
Mr Bill Woods

Eradication of arthropod harmful plant pest incursions has often relied on destructive technologies such as crop removal and broad spectrum pesticide application. This strategy incurs a more

CRC40035: Risk management processes for the movement of samples during an emergency plant pest (EPP) incursion

The objective of CRC40035 was to review the process of moving emergency plant pest (EPP) samples during incursion, determine critical control points to manage risks and make recommendations for more

CRC40049: A community based model to manage emergency plant pests (phase one)
Prof Ian Falk

This project will develop new policies and strategies to improve the management of emergency plant pest incursions. It will increase community and indigenous participation to identify, prevent and more

CRC40050: Post Entry Quarantine (phase one)
Dr Brendan Rodoni

This project developed advanced molecular diagnostic methods and immunological tools for the detection of plant viruses, which can be expediently applied in both post entry quarantine (PEQ) more

CRC40088: Pre-harvest fruit fly
Dr Anthony Clarke

The average gross value of Australian Horticulture over the past three years is estimated at over $7 billion per year. Most of this is not consumed close to the source, but is transported to more

CRC40121: Biosecure packaging
Ms Barbara Hall

Previously there were no guidelines for people to transport plant, soil and insect samples into and between laboratories. With the move to include harmful pests and diseases in the United more

CRC40136: Insect Eradication (Phase two)
Mr Bill Woods

As part of phase two of our Insect Eradication more

CRC40139: Pathogen Eradication Strategies (Phase two)
Dr Mark Sosnowski

As part of phase two of our Pathogen Eradication Strategies project, we developed more

CRC40142: Airport Forensics
Ms Dominie Wright

Airport Forensics was a joint project with Grains Research and Development Corporation (GRDC). This project defined the plant more

CRC40180: SPHDS Ratification of Protocol for Potyviruses
Dr Brendan Rodoni

The recently completed CRCNPB funded project (CRC40135) "Improved Post Entry Quarantine Diagnostics" has developed a diagnostic protocol to detect at least 40 known and unknown more
PROGRAM LEADER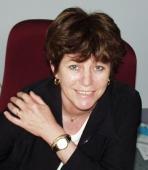 Ms Jane Moran
Program Leader Impact Management
Email:
j.moran@crcplantbiosecurity.com.au
Phone:
03 9210 9210
Fax:
03 9887 3609
Read More
STRATEGIC OBJECTIVE
To undertake research that will minimise the social and economic impact of a harmful pest or disease incursion through the development of management strategies.