CRC10124: Forecasting Spread for Rapid Response
Rapid response is crucial to minimising the cost of an incursion of an invading pest/disease organism. An essential part of a rapid response is an effective surveillance strategy, and central to effective surveillance is knowing where to look. This requires a rapid assessment of the organism potential to spread in the environment where it has been found. The outcome of this project will help managers to quickly marshal all available biological information to forecast spread of a new pest or disease.
Research outcomes:
This project developed a framework that will improve our ability to successfully respond to new incursions of emergency plant pests. Spread predictions are made by integrating information provided by experts into a General Model of Biological Invasion (GMBI). We have shown that the framework is general enough to characterise, simulate and make reasonable predictions for a wide range of organisms (including vertebrate and invertebrate animals, plants, fungal and bacterial pathogens, and even viruses spread by insect vectors) in a wide range of landscapes (including urban, peri-urban, rural and natural environments).
Research implications:
The General Model of Biological Invasions (GMBI) framework developed in this project provides a valuable tool for managing organisms that are known to be high risk, that have just arrived and that need to be dealt with as quickly and effectively as possible.
PROJECT LEADER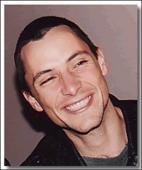 Dr Michael Renton
Project Leader CRC10124: Forecasting Spread for Rapid Response
michael.renton@uwa.edu.au
Phone:
08 6488 1959
Read More
PROJECT DETAILS
Status
Complete
Term
Feb 2009 – May 2012
Budget
$1,142,389 (cash and in-kind support)
PROGRAM DETAILS
CORE CRC PARTICIPANTS
SUPPORTING CRC PARTICIPANTS