You are here:
Home
>
Surveillance
> CRC30014: PDA-Assisted Surveillance (phase one)
CRC30014: PDA-Assisted Surveillance (phase one)
There are increasing international concerns about food quality and safety. Import requirements are becoming more demanding and exporters including Australia now need not only to declare they are free from plant and animal pests and diseases, but they need to demonstrate it too. As a result, pest surveillance has become a critical tool to secure market access. Exporting countries now need to provide accurate, credible data with evidentiary chain to confirm freedom status.
Research outcomes
Technical equipment like Personal Digital Assistants (PDAs) have emerged as a powerful tool not only to collect information but also to improve the quality and application of the data collected. Cooperative Research centre for National Plant Biosecurity (CRCNPB) PDA software developed with Visual CE was successfully tested during the 2007 post-border detection of Khapra beetle in suburban Western Australia by providing evidence of complete eradication via 1,273 trap inspections. This achievement was supported by GPS-located traps, digital voice navigation itineraries, digital time and date stamps, field printed barcode labels, site imagery, Google Maps integration all in a single hand-held unit.

New PDA hardware and software continues to be developed by the CRCNPB for use in other pest surveillance activities. These include hazard site pest surveillance, stored grain fumigation monitoring, grain insect resistance testing and fruit fly phenology studies.
Research implications
Australia remains committed to World Trade Organization agreements, sanitary and phytosanitary agreements, the International Plant Protection Convention and international sanitary and phytosanitary measures. We recognises the need for quarantine plant pest surveillance data of the utmost integrity is essential to support area freedom negotiations.

With most of Australia's agriculture produce exported, securing and maintaining market access is critical as is the need to demonstrate freedom from certain plant and animal pests and diseases. Surveillance is an important tool for securing market access and as discussed exporting countries now need to provide accurate, credible evidence to confirm absence (i.e known not to occur) for pest freedom status.

This CRCNPB project focused on the development of pest surveillance data collection software and hardware using hand-held computers or PDAs. This approach provides chain of evidence control, increases the volume of data collected as well as its integrity through relational databases and seamless data transfer to corporate systems.
Acknowledgements
Damian Shepherd, Iain Martin, John Bruce (Department of Agriculture and Food Western Australia (DAFWA) Spatial Information Systems) and Bob Vassallo (DAFWA Animal Biosecurity) provided technical input. Department of Fisheries and Forestry Surveillance Reference Group participants collaborated with beta testing the Urban Surveillance application; Peter Gillespie, Deborah Kent, Craig Murdoch, Tony Monteith, Rebecca Yarrow, Bruce Baker, Wayne Marshall, Russell Elliott, Megan Szczerbanik, Nita Ramsden, James Swan, Heather Wallace, Richard Johnston, Cain Roberts, Melanie Hay, Jo Slattery, Sharyn Taylor, Stephen Dibley, Paul Pheloung, Gareth Men, Greg Hood, Debra Riddell, Peter Frecklington. Shirani Poogoda (DAFWA) beta tested the Fruit Fly Phenology application. Ern Kostas (CBH Group) beta tested the Grain Fumigation application. Peter Davis (DAFWA) beta tested with ant surveys on Christmas and Norfolk Islands.
PROJECT LEADER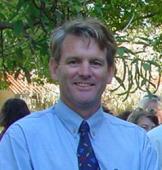 Mr Robert Emery
Project Leader CRC30014: PDA-Assisted Surveillance (phase one)
remery@agric.wa.gov.au
Phone:
08 9368 3247
Fax:
08 9368 3223
Read More
PROJECT DETAILS
Status
Complete
Term
September 2006 – August 2009
Budget
$436,800 (cash and in-kind support)
PROGRAM DETAILS
LOCATION