CRC30023: Smart Trap Scoping Study
Biosecurity insect trapping programs in Australia use low-cost or disposable units which are inspected on a weekly or fortnightly basis, and re-lured or replaced monthly or quarterly. Inspectors visit trap sites and collect specimens, remove debris and non-target species from traps. Many inspectors never encounter target species. While that is a good thing, it also means many costly trips to trap sites.
Research outcomes:
A dataset of over 400GB of images of three pairs of insect species from the Orders Diptera, Coleoptera and Lepidoptera, was acquired using hyperspectral cameras in the near infrared, visible and UV. A consistent protocol was used across species and could easily be applied to other insect pests. State of the art recognition methods used on the dataset revealed that digital shape and pattern can successfully differentiate between the model insect species. Recognition rates of up to 95% were obtained during experiments, confirming the feasibility of developing an automatic detection system to deploy in insect traps. Additional benchmarking and improvements are required before the recognition system can be efficiently deployed in traps. Expertise in trap design, wireless technology and sensors networks will be required in the future to develop a prototype trap with an auto-reporting semi-automated system for field testing.
Research implications:
This scoping study has shown the potential of recognition techniques to identify harmful plant pests. This opens-up the possibility and opportunity to develop an insect trap with auto-reporting capabilities. It also provides a proof of concept of the capability of spectral imaging, pattern recognition and computer vision to aid solve biosecurity problems, in partner with the wider community.
Acknowledgements:
We are grateful to John Lester of CSIRO Entomology for rearing model insects when required and preparing specimens for further processing and to Cong Huyhn of NICTA for acquiring images used in the analyses. We are grateful to our collaborators from DAFWA, I&I NSW (including Ann Mooney and Andrew Jessup) and Vic DPI for sourcing the insects and stimulating discussions. We also wish to thank CRC Program Leader Darryl Hardie and David Everitt, NICTA CRL Lab Director for their continued support.
PROJECT LEADER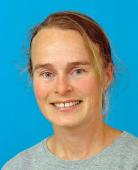 Dr Louise Morin
Project Leader CRC30023: Smart Trap Scoping Study
louise.morin@csiro.au
Phone:
02 6246 4355
Fax:
02 6246 4362
Read More
PROJECT DETAILS
Status
Complete
Term
January 2007 – December 2009
Budget
$522,757 (cash and in-kind support)
PROGRAM DETAILS
LOCATION