CRC40121: Biosecure packaging
Previously there were no guidelines for people to transport plant, soil and insect samples into and between laboratories. With the move to include harmful pests and diseases in the United Nations regulations, protocols for biosecure packaging needed to be developed that were acceptable to all relevant stakeholders, and enable the safe, swift and legal transport of plant, soil and insect samples nationally and internationally.
Research outcomes
The outcome of this research was that there are suitable packaging products readily available from supermarkets, Australia Post and commercial packaging suppliers that can be used to provide effective and secure packaging of the full range of potential diagnostic samples. Protocols for biosecure packaging have been developed that use products that are readily available, conform to International Air Transport Association (IATA) specifications, and maintain integrity of sample contents when posted or couriered between laboratories.
Research implications
These packaging protocols are relevant to the movement of both routine diagnostic samples and quarantine samples for diagnosis, both domestically and internationally.
The recommended packaging methods could be used as a basis for sending and receiving all samples and be provided by receival laboratories as a best method for packaging.
There is the potential for streamlining sample movement between laboratories by alleviating some of the paperwork required providing assurance that the samples will arrive complete and in a suitable condition.
Acknowledgements
Nancy Kelly, Dominie Wright and James Cunnington for participating in the survey of posted packaging. Jan Gooden for all her help and information from the first phase CRC40035.
PROJECT LEADER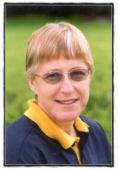 Ms Barbara Hall
Project Leader CRC40121: Biosecure packaging
Barbara.Hall@sa.gov.au
Phone:
08 8303 9562
Fax:
08 8303 9393
Read More
PROJECT DETAILS
Status
Complete
Institution
South Australian Research and Development Institute (SARDI)
Term
April 2009 – Sept 2010
Budget
$176,880 (cash and in-kind support)
PROGRAM DETAILS
LOCATION