You are here:
Home
>
Delivery and Adoption
> CRC70138: An Indigenous community and local knowledge-based model to manage harmful plant pests and diseases
CRC70138: An Indigenous community and local knowledge-based model to manage harmful plant pests and diseases
This project seeked to proactively manage incursion threats through the development of new Indigenous and local knowledge-based approaches to biosecurity management. This requires drawing together key issues such as leadership, governance, business development and training to build sustainable enterprises and enhance the management of harmful plant pests and diseases.
Research outcomes:
An evaluated model for community management of biosecurity
An implemented integrated strategy for managing biosecurity
Research implications:
For industry: 'Industry' is complex in reality. For managing biosecurity, all 'industries' must meet at the planning table and agree to cooperate in implementing the strategy. In one implementation, the Maluku Province brings all sectors together at the planning table, and each meeting ends up with activities to carry out that aim at engaging across sectoral participants in implementing a sustainable strategy.
For community: 'Community' is also a commonly used term but is complex in reality. The reality is that 'community' is 'everybody'. Industry is located in communities and its leaders are community members. So are governance personnel at all levels. The division between such terms is misleading. The implication is that the term 'community' must be analysed to ensure its actual sectors and stakeholders in that situation are mapped and engaged.
For policy makers: 'Policy makers' are at all levels of governance, from local town management to the national level. Policy makers all live in communities somewhere and usually belong to an industry in addition to politics. The main implication for policy makers, however, concerns the need to ensure that policies have as part of their wording and legislative base the capacity to engage with the intended stakeholders in a cycle of development, implementation, evaluation and modification. The tendency in both the countries which have been involved in the research is that the further away from the political centre (Canberra, Jakarta) a place is, the less influence policy has and the less true it is to its intended form when is implemented there.
For universities and research centres: In both Australia and Indonesia, universities are an important group of stakeholders. They often incorporate research centres, but sometimes research centres are located outside of universities. In Indonesia, the research sector is, if anything, more important than in Australia to development issues. It is unusual for high level policy makers to lack Masters or PhD awards, and they look to universities for guidance on many development issues. In the Eastern Indonesian region, government has worked with NGOs and the university sector to develop an organization called Jaringan Peneliti Kawasan Timur Indonesia (JiKTI) which is a network of active researchers concerned with development and especially biosecurity across the whole extent of that vast region adjoining northern Australia. This provides an immediately accessible means of networking with Indonesia about biosecurity and related issues.
Acknowledgements:
Dr David Eagling, Research Leader of the CRC National Plant Biosecurity, whose vision triggered the need for this project
Professor John Lovett, Chair of Board of the CRC National Plant Biosecurity, for untiring work with international stakeholders
Dr Simon McKirdy, CEO of the CRC National Plant Biosecurity
Mr Petra Karetji SPd, Member of Board of Trustees, BaKTI Foundation, Makassar
Jangkang Foundation staff, Agung and Winarto
Team members whose research all contributed to the outcomes:
Professor Kaler Surata, University of Mahasaraswati, Denpasar, Bali
Wayan Mudita, University of Nusa Cendana, Kupang, West Timor
Marthen Ndoen, Christian University of Satya Wacana, Salatiga, Central Java
Theo Litaay, Christian University of Satya Wacana, Salatiga, Central Java
Eka Martiningsih, University of Mahasaraswati, Denpasar, Bali
Sri Jayantini, Foreign Language College Saraswati, Denpasar Bali
Remi Natonis, University of Nusa Cendana, Kupang, West Timor
John Tasirin, Pacific Institute for Sustainble Regional Development, Manado, Northern Sulawesi
PROJECT LEADER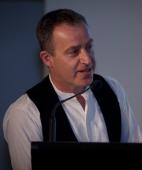 Dr David Eagling
Project Leader CRC70138: An Indigenous community and local knowledge-based model to manage harmful plant pests and diseases
d.eagling@crcplantbiosecurity.com.au
Phone:
02 6201 5262
Fax:
02 6201 5067
Read More
PROJECT DETAILS
Status
Complete
Term
April 2008 - June 2011
Budget
1,555,200 (cash and in-kind support)
PROGRAM DETAILS
LOCATION
CORE CRC PARTICIPANTS