CRC60145: Assessment of Uroleucon Sonchi on Lettuce in Western Australia (Hons)
There are a number of aphid species that can vector viruses of biosecurity concern, causing direct damage, and render the product unsaleable. Uroleucon sonchi is one of the introduced exotic species that can be a pest on commercially grown lettuce crops. It has been sporadically observed in high numbers on lettuce in eastern Australia, but though it is found across WA, it is rarely found on lettuce grown around the Perth metro area. This project aimed to review the presence of U. sonchi in Western Australia lettuce crops, and test the attractiveness of lettuce varieties to U. sonchi sourced from this area.
What is the biosecurity problem?
Aphids can cause economic losses, reducing the viability of lettuce crops across Australia.
The main outputs of this project were to:
Provide information around possible variations of U. sonchi's host preferences, focusing on its feeding habit in Western Australia.
Who are the end-users of this research?
The horticultural industry.
STUDENT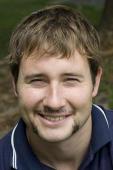 Mr Cameron Brumley
Student CRC60145: Assessment of Uroleucon Sonchi on Lettuce in Western Australia (Hons)
cameron.brumley@agric.wa.gov.au
Phone:
0893683895
Read More
PROJECT DETAILS
Status
Complete
Supervisor
Dr Sonya Broughton (DAFWA) and Professor Jonathan Majer (Curtin University of Technology)
Supervising Institution
Curtin University of Technology
Term
March 2009 - June 2010
LOCATION