Clarke
Tony Clarke completed his PhD in entomology from The University of Queensland in 1992. After graduating, he spent 10 years as a research fellow working on various aspects of pure and applied insect ecology at the University of Tasmania, The University of Queensland and Griffith University.
In 2002 he took up a substantive position as a quantitative ecologist with the Queensland University of Technology. Most of his research in the last eight years has focused on insect pest management in tropical and subtropical systems, with an emphasis on horticultural crops. He has participated in several Australian Centre for International Agricultural Research projects which have seen him work with international colleagues in Bhutan, Papua New Guinea, Fiji and Samoa.
Tony first became involved with plant biosecurity through work on fruit flies and participation on a Standards Working Group looking at quarantine approved premises. His current research is focused on the tropical fruit flies, with personal or collaborative projects that cover fruit fly systematics, basic and applied ecology, market access and parasitoids.
Tony is the author or co-author of over 75 refereed publications and he has graduated 14 masters and PhD students.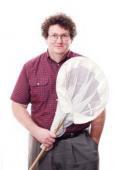 a.clarke@qut.edu.au
Phone
: 07 3138 5023
LOCATION