Hardy
Professor Giles Hardy received first class Honours in Agriculture Science at the University of Western Australia (UWA). He then went on to complete his PhD in Plant Pathology, also at UWA.
Giles currently works as an undergraduate teacher, a postgraduate supervisor and research scientist at Murdoch University. He finds his work at Murdoch University extremely rewarding as he is deeply concerned about the maintenance of ecosystem function and health. Giles seeks to address his concerns by directing his research efforts towards plant diseases and how they impact on managed and natural ecosystems.
Giles enjoys applying his research expertise and knowledge to his undergraduate teaching. He believes this is an effective way to stimulate and encourage students to engage and explore areas of science they have not necessarily been exposed to previously.
Giles' extensive interactions with industry in a range of research activities enables him to clearly indicate in his undergraduate teaching how what he teaches is valuable and has applied outcomes. Using examples of relevance to every day issues in undergraduate teaching is an effective way of engaging students and ensuring enthusiasm for scholarship.
Since, 1997 Giles has attracted 11 ARC grants working on different aspects of Phytophthora. Since 1993 he has trained 19 Honours and 18 PhD students in this research area, respectively.
Giles' research interests include biology, ecology, taxonomy and pathology of Phytophthora species. He is also interested in biological control of plant diseases, diseases in native ecosystems, diseases of Ecualyptus globulus (Tasmanian Bluegum) plantations and horticultural crops.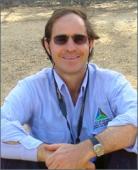 g.hardy@murdoch.edu.au
Phone
: 08 9360 6272
Fax
: 08 9360 6303
LOCATION