Ren
Dr YongLin Ren has been employed as a permanent staff within the Division of Plant Biosecurity, Department of Agriculture and Food, Western Australia. YongLin was initially seconded to Murdoch University until June 2012 as Associate Professor. YongLin will contribute to improved productive capacity and profitability of Australian's grain industry and the effective management of biosecurity risk and phosphine resistance to the food chain (from growers / farmers to end of users). He will also develop new risk mitigation options that can contribute profitably to plant biosecurity, and food and trade safety. Through sound, cost-effective and safe storage technologies YongLin will help maintain the Australian grain industry position as a market leader both domestically and internationally.
YongLin's main area of research has been on the postharvest biosecurity, grain storage, fumigant/volatile's chemistry, analytical chemistry, fumigation (fruit, vegetable, grain, timber and soil), quarantine treatment, insect chemical ecology and he has 25 years research experience in the grain storage and quarantine treatment. He is currently secretary of International Controlled Atmosphere and Fumigation (CAF) Permanent Committee.
YongLin was a senior research scientist and team leader of Grain Pest Technology and Chemical Strategy within the CSIRO Entomology in Canberra for 12 years. He has led research teams in the development of grain pest technology, quality control and methyl bromide alternatives for grain, timber and soil fumigation to control insect pests, nematodes, pathogens and weeds.
The road has been long for YongLin. He spent two years of 're-education' during the Cultural Revolution in China, working as a farmer growing wheat, maize, cotton and sweet potato, before being able to return to his studies and complete a bachelor degree at the Faculty of Grain and Oil Storage in Henan Industrial University, China. His outstanding ability as a scientist was recognised by the authorities and in 1982 he was employed in the Ministry of Commerce, and later become Director of the Division of Grain Storage and Insect Control. His role within the Ministry was to provide expert advice to the provinces on grain storage and ensure the integrity of the national grain reserve storages. His responsibilities covered pest risk analysis and market access issues, national and international food standards legislation, and supervising research on grain storage, grain insect and quality control. YongLin was appointed as Food and Agricultural Organisation coordinator responsible for reducing the postharvest losses. In the 1990s, YongLin completed his PhD of applied science in Canberra.
YongLin can be contacted in regards to:
chemical and non chemical technology of grain storage and insect pest control
fumigant, fumigation and other chemical technology (regulation, chemistry, application, monitoring and analysis of chemical residues in agricultural commodities)
methyl bromide alternative and technology for durables, timber and soil, and
quarantine treatment / eradication.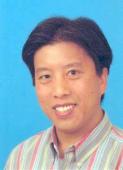 y.ren@murdoch.edu.au
Phone
: 08 93601397
LOCATION