test

Outcome
Identification: World-class biosecurity capability for early identification of plant biosecurity threats.
Goal
A world-class biosecurity capability for early identification of plant biosecurity incursions in Australia through provision of data, expertise and diagnostic technology that is accurate, sensitive, reliable and cost-effective.
Indicators of success
Economics:
New diagnostic tools to improve responsiveness to plant biosecurity incursion events.
Science:
World recognised protocols for rapid identification of harmful pests and diseases are developed and published in international journals.
Policy:
Databases and new tools to share diagnostic information are standardised.
Protocols for plant biosecurity threats are developed and submitted to the Subcommittee on Plant Health Diagnostic Standards.
Capacity/Collaboration:
Improved diagnostics transferred to end-users to support monitoring and market access activities.
Impact/Adoption:
New diagnostic information (services, protocols and expertise) are accessed by end-users via internet systems.

Diagnostics Research Projects
Title
Leader
CRC20004: Karnal Bunt Detection
Dr Mui-Keng Tan

This project developed an accurate, reliable and internationally recognised DNA-based protocol to detect Karnal bunt. The methodology was validated by laboratories in Australia and overseas and more

CRC20025: Remote Microscopes
Dr John La Salle

Through a web-based remote microscope system, this project will improve the responsiveness to potential incursions by reducing delays in diagnosis, particularly in remote areas. This technology more

CRC20030: Nanobead Diagnostic Platform
Dr Andrew Geering
This project focuses on development of nanosensor technology and software for detection of human, animal and plant pathogens that are highly significant biosecurity threats to public health and more
CRC20054: Plant Bacteria Platforms
Dr Deborah Hailstones

This project evaluated two of the newer discovery platforms, proteomics and metabolomics, for effectiveness in the identification of functional biomarkers that differentiate closely related more

CRC20055: DNA Databank
Dr Andrew Geering

The uses of plant disease and insect collections are numerous but most importantly for taxonomic research and comparative biology. From a biosecurity perspective, these collections allow the more

CRC20057: Phosphine Resistance - Proteomics
Peter Campbell

Phosphine is the main fumigant used in Australia to control insect pests in grain storages; both bulk grain handlers and farmers rely on phosphine for the control of insects and more than 80% of more

CRC20080:Phosphine Resistance - Molecular
Dr David Schlipalius

This project aimed to provide rapid identification of the phosphine resistance status of any individual R. dominica or T. castaneum collected from grain in storage across more

CRC20081: Biosensor-based Detection of Grain Pests
Dr Alisha Anderson

There is a need to develop technologies that can be used to rapidly detect and quantify pest infestations in bulk grain to assist in the management of these biosecurity threats. This project more

CRC20093: Increasing diagnostic capacity in Thailand
Dr Gary Kong

Under the WTO there is increasing pressure on countries to comply with agreed sanitary and phytosanitary standards (SPS) to satisfy trading partners and to access markets. Such SPS conditions more

CRC20115: Resolving the Bactrocera dorsalis Complex
Dr Anthony Clarke

Flies belonging to the Oriental Fruit Fly species complex, Bactrocera dorsalis, include a number of serious horticultural pest species which are difficult to identify (i.e. B. more

CRC20137: Khapra Beetle Diagnostics

This project established a National Reference Laboratory for Dermestidae, with particular reference to the genus Trogoderma. The laboratory provides molecular and morphological diagnostic more

CRC27012: National Diagnostic Database
Dr Gary Kong

This project is developing a mix of digital technologies designed to provide the building blocks of future diagnostic information systems. The more
PROGRAM LEADER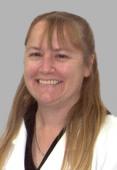 Dr Deborah Hailstones
Program Leader Diagnostics
Email:
deborah.hailstones@industry.nsw.gov.au
Phone:
02 4640 6442
Fax:
02 4640 6300
Read More
STRATEGIC OBJECTIVE
To undertake research that will provide rapid identification of plant biosecurity threats in order to decrease the cost of eradication and impacts through rapid response.