plant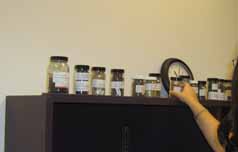 Mrs Barbara Hall, South Australian Research and Development Institute, tr
TRAVEL DETAILS
Researcher
HALLB
When: June 2010
Location: Ottawa, Canada
Summary:
Mrs Barbara Hall attended the International Plant Protection Convention Expert Working Group where she had the opportunity to develop relationships and collaborations with international experts in quarantine, plant health and soilborne diseases.
LOCATION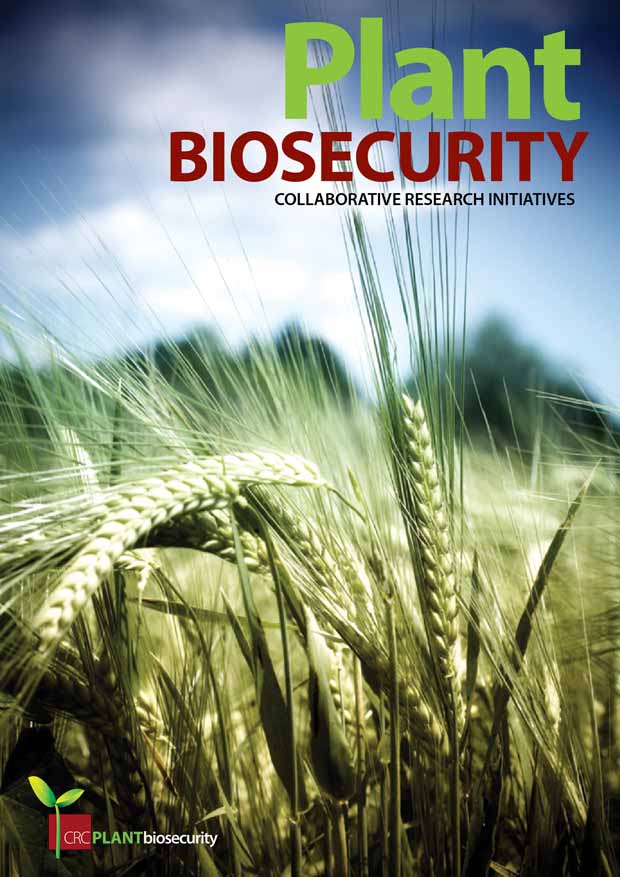 Plant Biosecurity: Collaborative Research Initiatives highlights the accomplishments of projects from our research portfolio over the past five years as well as our education and training activities. All of our projects deliver solutions to Australia's plant industries and government agencies who have various responsibilities in dealing with biosecurity.
If you would like to receive a hard copy please email info@crcplantbiosecurity.com.au

Publication Details
Date Published
October 2010
In the proposed 'Plant Biosecurity CRC', we will work closely with industry, regulators and the community throughout the project life cycle to en
| | | |
| --- | --- | --- |
| Publication Type | | Report |
| Year of Publication | | 2008 |
| Authors | | McGrath, J.; Dawson, D.; Thoms, K. |
| Prepared for | | Cooperative Research Centrer for National Plant Biosecurity |
| Pages | | 37 |
| Date | | 09/2008 |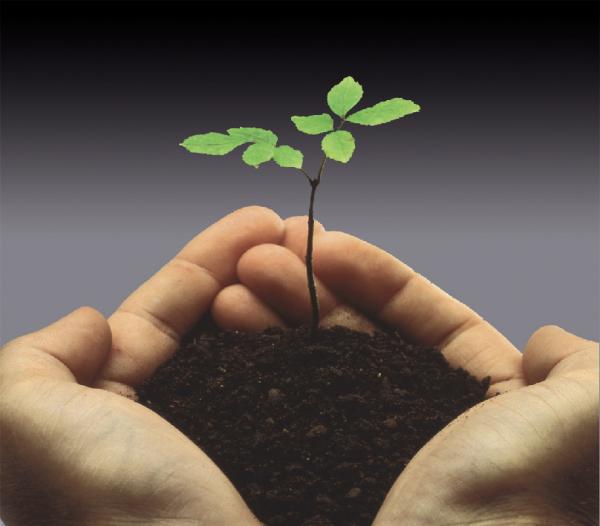 Outcome
Education and training: Increased awareness, knowledge and skills levels of industry personnel, and supply of trained scientists.
Goal
The awareness, knowledge and skill of industry personnel, and supply of trained scientists involved in the supply chain and import/export pathways will be enhanced through education and training.
Indicators of success
Capacity:
New postgraduate scientists are supplied to the plant biosecurity community.
Short courses and workshops are delivered to plant biosecurity research staff and students and industry professionals.
Establishment of new university courses in plant biosecurity.

Education And Training Research Projects
PROGRAM LEADER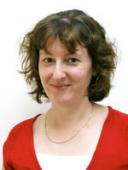 Dr Kirsty Bayliss
Program Leader Education and Training
Email:
k.bayliss@crcplantbiosecurity.com.au
Phone:
08 9360 2814
Fax:
08 9360 6303
Read More
STRATEGIC OBJECTIVE
To undertake training of Honours and PhD candidates in plant biosecurity, to provide workshops and courses for people working in industry and the government sector, and to provide opportunities for research staff and students to enhance skills, develop industry awareness, and ensure that Australia has the highest quality plant biosecurity research community.
Currently biosecurity prediction is highly uncertain. Plant industries need more confidence in planning for biosecurity investments. The current system depends on expert opinion on a number of questions. While this may be the best available system to prioritise threats at present, it is well known that opinion is susceptible to bias and possibly misleading prioritisation.
Research outcomes:
Our research showed that multi-criteria decision analysis is an effective vehicle for the communication of results of economic analyses, technical scientific information and personal experiences to groups of decision-makers. These decision makers may be deciding on how much industry money to invest in species-specific research and development activities, government agencies forming part of the biosecurity continuum, industry and regional cooperative institutions, or local governments allocating money to pest and disease control activities. If supported by a transparent, interactive tool revealing group and individual preferences, experts capable of conveying their knowledge in a clear fashion and adequate technical information about pests, the technique we have developed is a highly effective decision-facilitation device.
In a trial setting it has been successfully used to prioritise a diverse list of pests and diseases affecting different industries. An interesting finding of our research is that introducing information about uncertainties in future pest impact scenarios does not necessarily have a significant impact on pest prioritisation. While the use of quantitative models to provide effective expert testimony on the market impacts of pests proved very successful, the relative uncertainty/quality of that information appeared to have little effect on decision-maker priorities. This being the case, there may be scope to further simplify the deliberative process to make group decision facilitation more rapid.
Sample of Threat Data documents:
For a full list, please see the below Final Report.
Research implications:
The range of possible impacts society may face in the future as a result of pest and disease incursions should be taken account of when planning risk mitigation activities. For instance, industry and government research and development programs targeted towards future threats should take into account forgone opportunities to invest in other activities that could potentially produce large benefits for the community. This is particularly true of invasive species that have both cultivated and wild native hosts since an outbreak can produce both market and non-market impacts. If only the market impacts are taken into account during industry and government strategic plans, there is a danger species with environmental and social impacts may be under-funded. The implications of this research project for all members of the biosecurity continuum are that practical tools have been developed to enable both market and non-market impacts of pests and diseases to be accounted for when planning for the future. To be most effective they require diverse groups coming together and talk about specific threats and a willingness to understand alternative points of view and joint approaches to risk mitigation and management.
Acknowledgements:
The Enhanced Biosecurity Planning Tools project team would like to acknowledge the role members of our Expert Reference Group played in shaping the project. This group was a valuable resource throughout, and we thank Tony Russell (Apple and Pear Australia Ltd.), Nicky Bresolin (Plant Health Australia), Mike Cole (DAFF-OCCPO), Wendy Proctor (CSIRO Sustainable Ecosystems), Andy Sheppard (CSIRO Entomology), David Dall (RIRDC), Kim James (HAL), Rob Duthie (HAL/Kalang Consultancy Services), Debra Riddell (DAFF-BRS), Jane Fisher (RIRDC) and Ryan Wilson (PHA) for their time, insight, thoughts and ideas.

Thank you very much to Cain Roberts and the Cooperative Research Centre for National Plant Biosecurity's Delivery and Adoption Program for their generous support of the Pest Risk Prioritisation Stakeholder Workshop held at the Rydges Lakeside Canberra Hotel on the 6-7 May 2009. Thank you also to all who participated in this workshop and helped to make it a tremendous success, including Nicole Bresolin (PHA), Jason Cappello (NSW Farmers Association), Rochelle Christian (Bureau of Rural Sciences), Mike Cole (DAFF), David Dall (RIRDC), Peter Darley (NSW Farmers Association), Paul DeBarro (CSIRO Entomology/CRC NPB), Ron Gordon (Batlow Fruit Co-op.), Kim James (Horticulture Australia Ltd.), Trevor Ranford (Apple and Pear Australia Ltd.), Tony Russell (Apple and Pear Australia Ltd.), Bill Rye (Cropwatch), Rien Silverstein (Pear Grower), Andrew Tomkins (Department of Regional Development, Primary Industries, Fisheries & Resources) and Ian Warren (Department of Environment Water Heritage and Arts).

PROJECT LEADER
Dr David Cook
Project Leader CRC10010: Enhanced Risk Analysis Tools
david.cook@agric.wa.gov.au
Phone:
02 6246 4093
Fax:
02 6246 4000
Read More
PROJECT DETAILS
Status
Complete
Term
July 2006 - November 2009
Budget
$1,312,099 (cash and in-kind support)
PROGRAM DETAILS
LOCATION
CORE CRC PARTICIPANTS

Outcome
Identification: World-class biosecurity capability for early identification of plant biosecurity threats.
Goal
A world-class biosecurity capability for early identification of plant biosecurity incursions in Australia through provision of data, expertise and diagnostic technology that is accurate, sensitive, reliable and cost-effective.
Indicators of success
Economics:
New diagnostic tools to improve responsiveness to plant biosecurity incursion events.
Science:
World recognised protocols for rapid identification of harmful pests and diseases are developed and published in international journals.
Policy:
Databases and new tools to share diagnostic information are standardised.
Protocols for plant biosecurity threats are developed and submitted to the Subcommittee on Plant Health Diagnostic Standards.
Capacity/Collaboration:
Improved diagnostics transferred to end-users to support monitoring and market access activities.
Impact/Adoption:
New diagnostic information (services, protocols and expertise) are accessed by end-users via internet systems.

Diagnostics Research Projects
Title
Leader
CRC20004: Karnal Bunt Detection
Dr Mui-Keng Tan

This project developed an accurate, reliable and internationally recognised DNA-based protocol to detect Karnal bunt. The methodology was validated by laboratories in Australia and overseas and more

CRC20025: Remote Microscopes
Dr John La Salle

Through a web-based remote microscope system, this project will improve the responsiveness to potential incursions by reducing delays in diagnosis, particularly in remote areas. This technology more

CRC20030: Nanobead Diagnostic Platform
Dr Andrew Geering
This project focuses on development of nanosensor technology and software for detection of human, animal and plant pathogens that are highly significant biosecurity threats to public health and more
CRC20054: Plant Bacteria Platforms
Dr Deborah Hailstones

This project evaluated two of the newer discovery platforms, proteomics and metabolomics, for effectiveness in the identification of functional biomarkers that differentiate closely related more

CRC20055: DNA Databank
Dr Andrew Geering

The uses of plant disease and insect collections are numerous but most importantly for taxonomic research and comparative biology. From a biosecurity perspective, these collections allow the more

CRC20057: Phosphine Resistance - Proteomics
Peter Campbell

Phosphine is the main fumigant used in Australia to control insect pests in grain storages; both bulk grain handlers and farmers rely on phosphine for the control of insects and more than 80% of more

CRC20080:Phosphine Resistance - Molecular
Dr David Schlipalius

This project aimed to provide rapid identification of the phosphine resistance status of any individual R. dominica or T. castaneum collected from grain in storage across more

CRC20081: Biosensor-based Detection of Grain Pests
Dr Alisha Anderson

There is a need to develop technologies that can be used to rapidly detect and quantify pest infestations in bulk grain to assist in the management of these biosecurity threats. This project more

CRC20093: Increasing diagnostic capacity in Thailand
Dr Gary Kong

Under the WTO there is increasing pressure on countries to comply with agreed sanitary and phytosanitary standards (SPS) to satisfy trading partners and to access markets. Such SPS conditions more

CRC20115: Resolving the Bactrocera dorsalis Complex
Dr Anthony Clarke

Flies belonging to the Oriental Fruit Fly species complex, Bactrocera dorsalis, include a number of serious horticultural pest species which are difficult to identify (i.e. B. more

CRC20137: Khapra Beetle Diagnostics

This project established a National Reference Laboratory for Dermestidae, with particular reference to the genus Trogoderma. The laboratory provides molecular and morphological diagnostic more

CRC27012: National Diagnostic Database
Dr Gary Kong

This project is developing a mix of digital technologies designed to provide the building blocks of future diagnostic information systems. The more
PROGRAM LEADER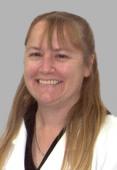 Dr Deborah Hailstones
Program Leader Diagnostics
Email:
deborah.hailstones@industry.nsw.gov.au
Phone:
02 4640 6442
Fax:
02 4640 6300
Read More
STRATEGIC OBJECTIVE
To undertake research that will provide rapid identification of plant biosecurity threats in order to decrease the cost of eradication and impacts through rapid response.